In everything give thanks...God is pleased with a thankful heart.
Once upon a time, I worked for a very difficult man...my position at the company was very likable, but this man made not only my life at work nightmarish, but almost everyone else, as well. There were cuss fights and yelling matches between this and his two partners weekly, and sometimes daily. It wasn't every moment of every day, but there were enough bad times with him that it just made the day bad when he showed up.
I decided in my heart to just be thankful anyway. I often failed. But I kept trying to overcome my anger with thankfulness and prayer for him and for my attitude. After eight years of working for this company, one day I asked God for a job at a specific institution...and within months, He gave it to me! I still work her, and it's the best job I've ever had.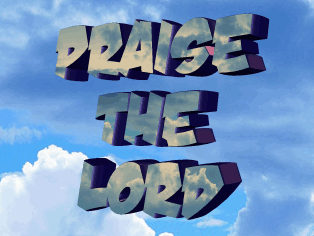 To follow by email, scroll to the bottom and enter your email address.